Home Cooking with Pacific West Products
Home Cooking with Pacific West Products
As a premium brand of Golden Fresh, Pacific West has evolved to become a caring household seafood brand name with decades-long experience in the industry. The company embraced continuous product innovations and development, besides focusing on sustainability.
Its HALAL certified products are widely available in the Asia Pacific Region, Europe, South Africa, New Zealand and the Middle East.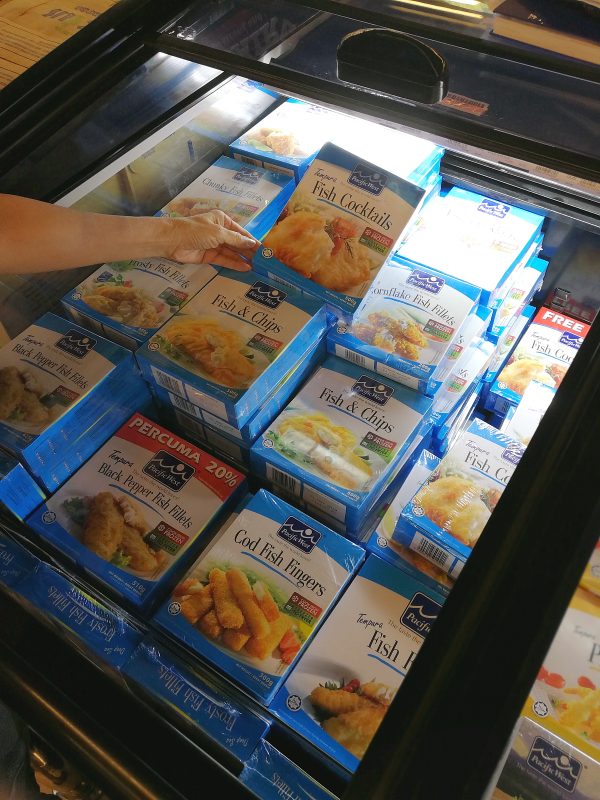 Pacific West offers a line of seafood items and I ate my way through several of them – from fish to prawns and calamari. The products are suitable as all-time snacks (be it simple or for entertaining), or delicious meals for the family once you make the creative pairing recipe.
Preparing is delightfully simple with many methods of cooking which literally takes just minutes. Take them out from the freezer and pop them straight in the oven, air-fryer or have them deep-fried in hot oil.
So, here are some of the seafood dishes that I whipped up:
Product: Pacific West Tempura Prawns
Dish Created: Oven Baked Tempura Prawns in capsicum cup served with Lea & Perrins Worcestershire Sauce
Product: Pacific West Calamari Rings
Dish Created: Oven Baked Calamari Rings with Thai Som Tam (papaya salad)
Product: Pacific West Tempura Fish Cocktail
Dish Created: Oven Baked Tempura Fish Cocktail with Balsamic Vinaigrette Salad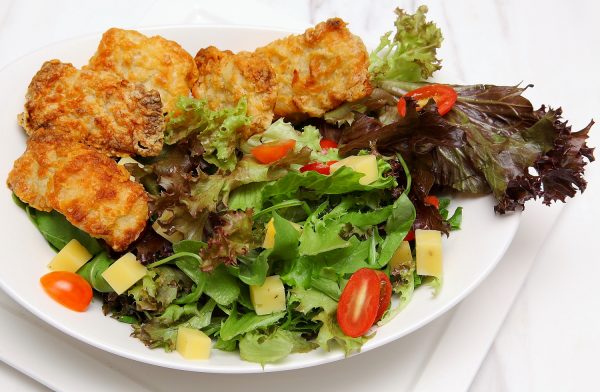 Product: Pacific West Cod Fish Fingers
Dish Created: Oven Baked Cod Fish Fingers with Pasta in Tomato & Olive sauce
Product: Pacific West Cheezy Fish Fillet
Dish Created: Cheezy Fish Fillets with Mango, Cucumber & Chilli Salsa
Pacific West Cheezy Fish Fillet is one newly formulated product and much sought after by cheese lovers. The white flaky fish fillet topped with a blend of premium Mozzarella and Nacho cheese is coated with Japanese breadcrumbs.
The deep-fried fillets not only conjures thoughts of finger-licking goodness and crispy crunch in every bite but also cheezy goodness. I discovered they made a quick simple light meal paired with a tangy sweet mango, cucumber & chili salsa, and lime juice.
INGREDIENTS:
1 box Pacific West Cheezy Fish Fillets (3 pieces)
MANGO, CUCUMBER & CHILLI SALSA:
1 small cucumber, cut into cubes
1 small ripe mango, cut into cubes
1 fresh red chili, thinly sliced
1 tablespoon fresh lime juice
2 tablespoons balsamic vinegar
1 teaspoon olive oil
GARNISHES:
1 tablespoon chopped fresh parsley
Lime wedges
PREPARATIONS:
1. Combine the ingredients of the salsa in a bowl and add-on bit of salt to taste.  Set aside.
2. Deep-fried Pacific West Cheezy Fish Fillets in preheated oil until golden brown.
3. Sprinkle chopped fresh parsley on the fillets.
4. Add on the prepared salsa to the fried fillets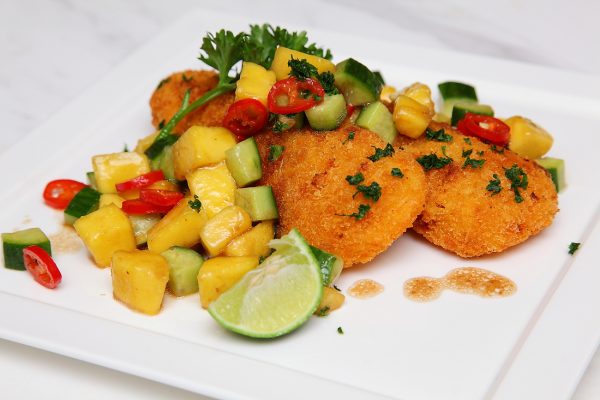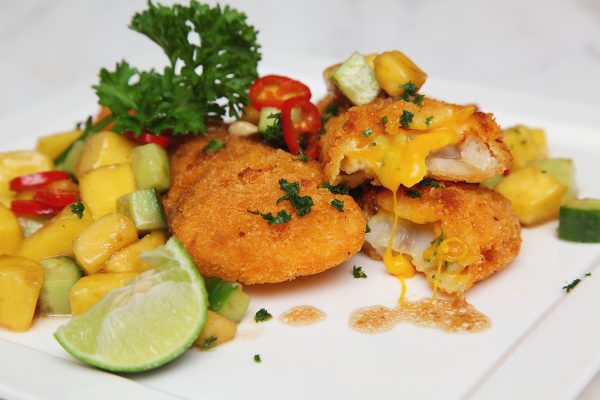 Cheezy Fish Fillets filled with cheezy goodness

In conjunction with the launching of the new improved Cheezy Fish Fillets, Pacific West is collaborating with Holiday Tours & Travel Sdn Bhd (Penang Office) to bring you the 'Win Your Dream Holiday' contest. Stand a chance to experience the riverside capital of Western Australia, Perth (4D3N) or the famed island of the gods, Bali (4D3N) by purchasing a minimum of any one (1) Pacific West product.
The promotion runs this year from 15th November 2017 through 15th January 2018. You may find out more info directly on their website, or Facebook.