Macalister Signature Food Court at Macalister Road, Penang
The once rundown Macalister Signature Food Court at Macalister Road, Penang (MS Food Court) has reopened recently after renovation. Now diners can delight in hawker food from multiple stalls under one roof in a cleaner and airier environment.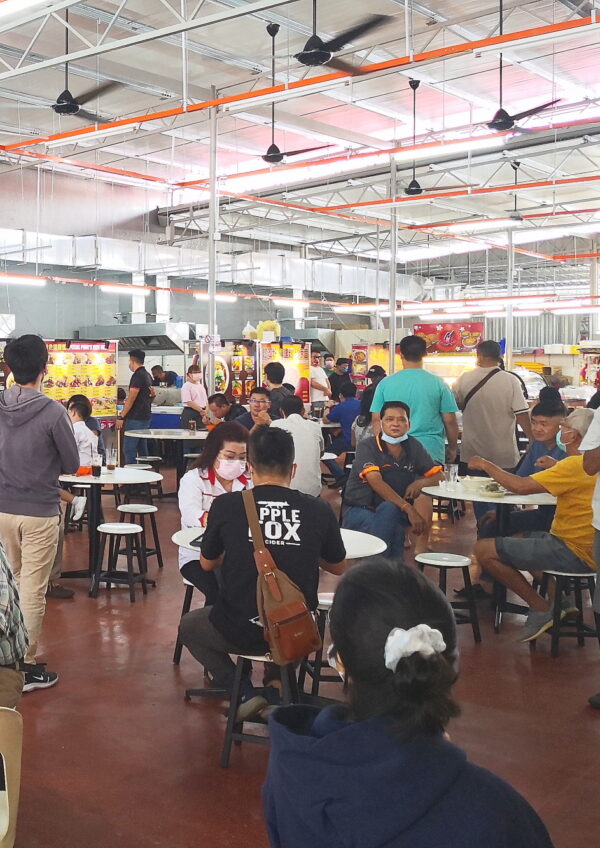 The proprietor has retained some stalls from the old place. One particular stall is Ah Lim Birthday Mee which offers Lam Mee (also known as birthday mee). The plate of lam mee comes with prawns, fried onions, strips of reddish colored fried egg, bean sprout, and garnishing of coriander and spring onions. A hot pork broth brings the ingredients together nicely. If you are keen on the spiciness of sambal, add some to the noodles.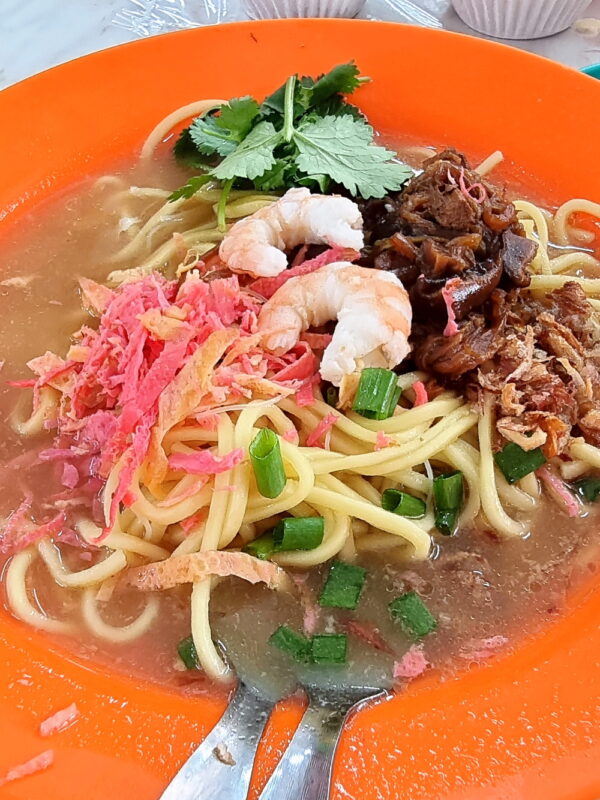 Aunty May stall is committed to selling local specialties such as the Nasi Kunyit (yellow glutinous rice with chicken curry), Pulut Inti, Nasi Lemak, Penang Assam Laksa, Benggali Bread with Chicken Curry, and deep-fried Spring Roll.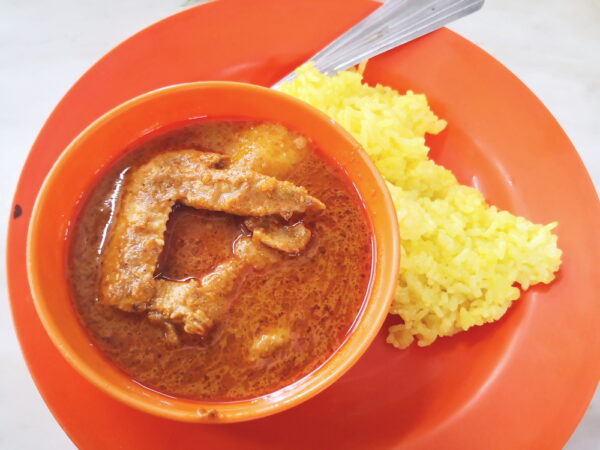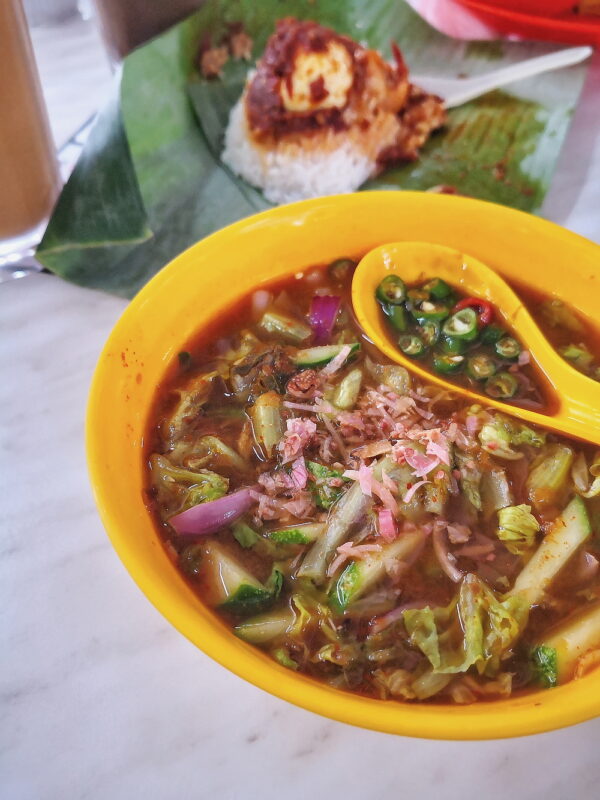 Pies, bread, and cakes are found at a stall right at the rear of the food court. Warm from the oven, the freshly made pies with flaky pastry and infused with savory deliciousness are worth grabbing. They are best to be enjoyed with a cup of kopi-o.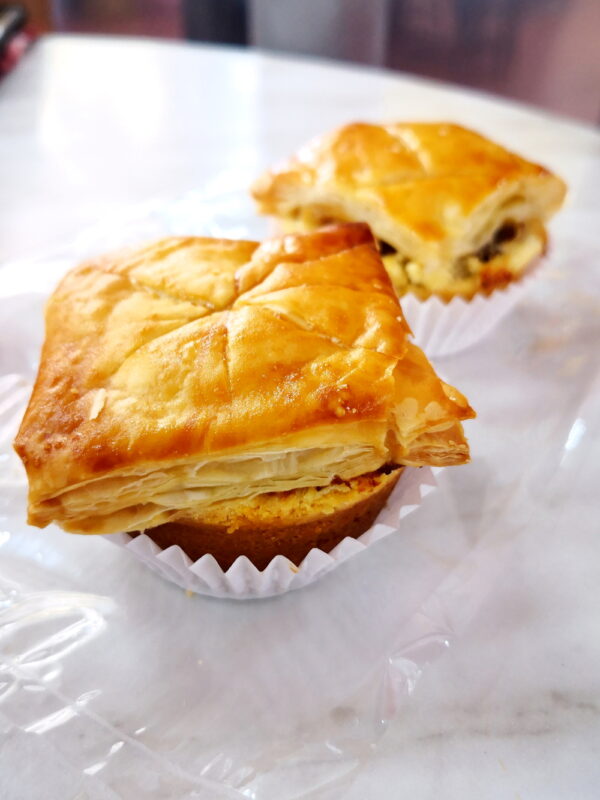 Nasi Lemak Wakzee is attracting customers with its Nasi Lemak, a simple rice meal with a few ingredients joined together. What it has is fluffy rice boiled with coconut milk, all packed on the spot combined with a spoonful of spicy heat along with a choice of prawns, fried fish, and fried chicken.
Every morning, customers made a beeline at the entrance waiting to make their order.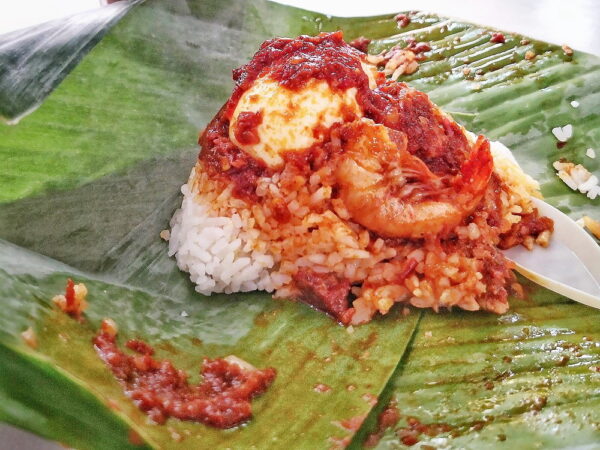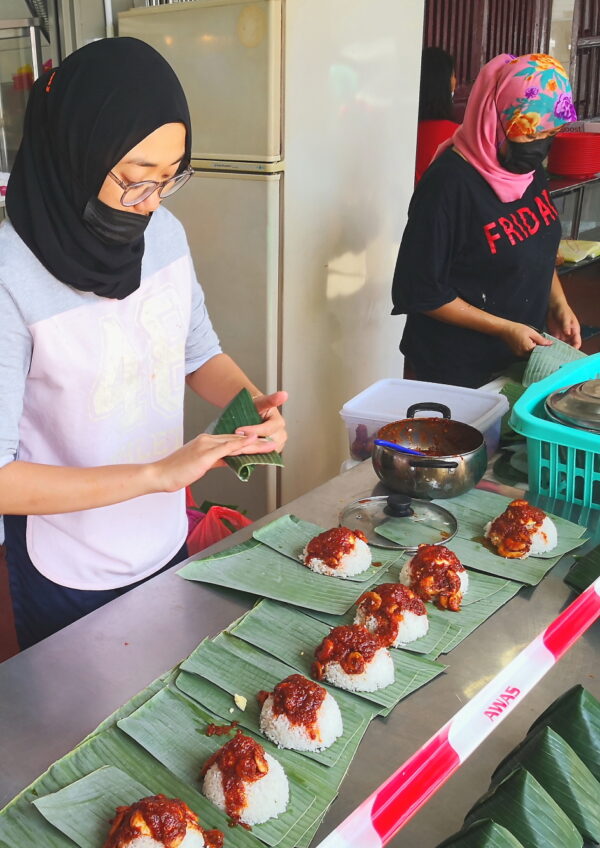 Though MS Food Court business hours are from early 7.30am till 8pm, it is a go-to for breakfast and lunch place. The crowd largely disappeared later in the evening. Located just opposite the city's popular salted chicken spot, this food court is closed on Sunday.
With the current FMCO (Final Movement Control Order) of no dine-ins is allowed, the proprietor of the food court relies on DeliverEat and Grabfood services to deliver the food to your doorsteps.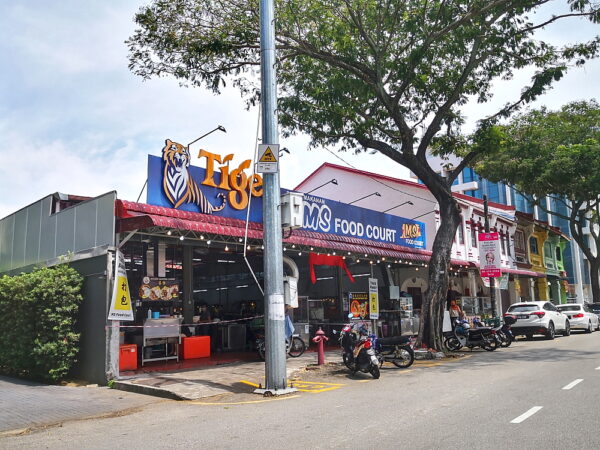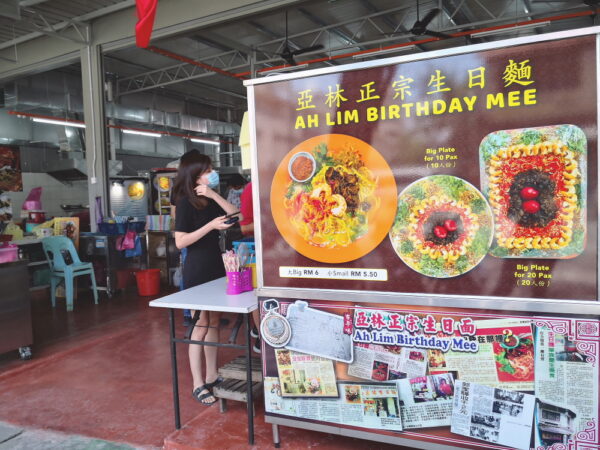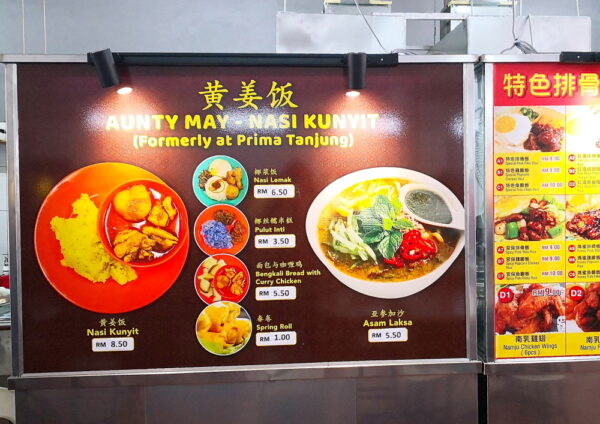 Macalister Signature Food Court
105 Jalan Macalister
10400 George Town
Penang
Mobile: 012 – 4646643