Tho Yuen Chicken Rice Restaurant is an old Cantonese restaurant located in a two storey building at Campbell Street right next the popular sundry shop, Kwong Tuck. Business has been going around for many decades now and the place is still as popular.
This restaurant serves dim sum for breakfast and varieties of noodles, porridge and Chicken Rice during lunch hour. The interior of the restaurant was recently given a new paint job for a cleaner and brighter outlook! I was there during lunch break and the place was filled with customers with some having to settle for the tables set up in the pavement.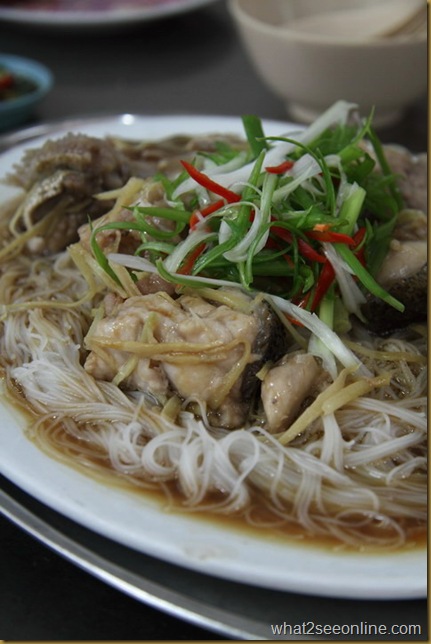 One of Tho Yuen's specialty dish – Fish head steam with noodle
Fish Head steam with noodles – Our preference was having two plates, one with vermicelli and the other with hor fun. The fish head steamed with ginger was served together with the noodles in a wonderful aroma soy sauce. It's delicious with the natural 'sweetness' of the fish. It goes well with cut red chili.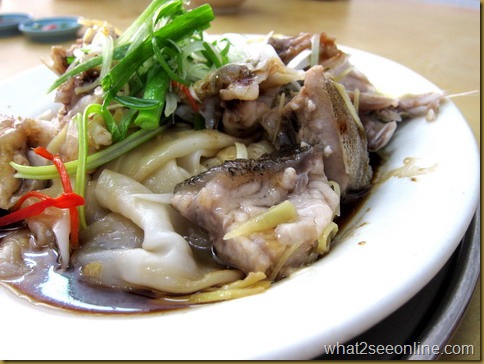 Fish head steam with hor fun
Next up was the Stir Fried Yin Yeong! A mix of hor fun and vermicelli, coupled with seafood and char siew was fried to perfection!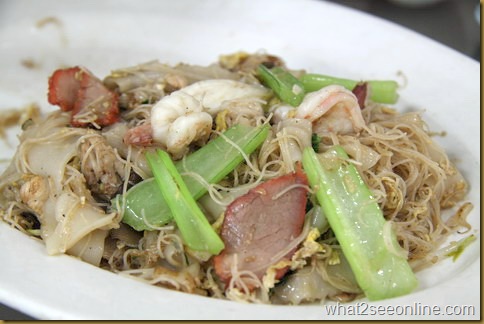 Apart from the two noodles, we also have Sang Mee (noodle) with braised duck and ginger. The noodle was firm and came in a flavorful gravy with pieces of well braised duck together with slices of ginger.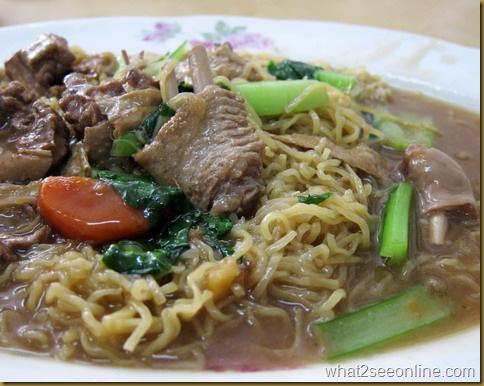 Sang Mee with braised duck and ginger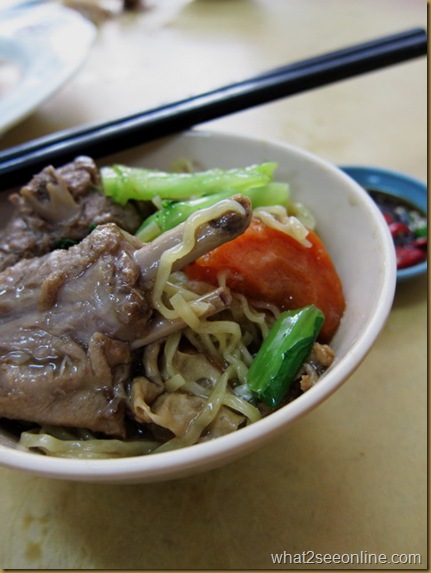 We ordered a bowl of Sui Kow (dumpling) soup separately. The Sui Kow skin wraps up a generous amount of water chestnuts and minced pork meat.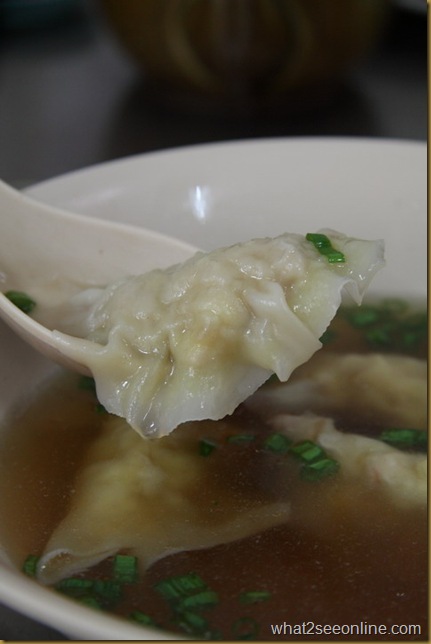 Of course, we also sampled on several dim sum dishes while waiting for the noodles to be served…deep fried bean curd roll (Fu Chuk quen) and baked Char Siew buns (Siew Pau).
The place was very busy and the ambience was bustling and lively. The surrounding was quite airy and bright with the skylight coming in with the adjustable roofing over the air well.
Tho Yuen is one of the very few restaurants which have maintained their standards over the years. Do check out their kiam chai boi and chicken rice too. Click here for the Map Location.
Tho Yuen Chicken Rice Restaurant
94 Campbell Street
10100 Penang
Tel : 04 2614672
Business Hour : 6am – 3pm
Closed on Tuesday
Tags: Braised Duck and Ginger, Campbell Street, Cantonese Restaurant, Char Siew, Char Siew Buns, Chicken Rice, Delicious Delicacies, Dim Sum Dishes, Dish Fish, Fish Head, Fried Bean Curd, Kow, Lunch Break, Lunch Hour, Natural Sweetness, New Paint, Noodles, Paint Job, Pork Meat, Porridge, Red Chili, Stir Fried, Sui Kow, Tho Yuen, Vermicelli, Water Chestnuts