Archive for the 'Fried Oyster Omelette' Category
Fried Oh Chien (fried oyster omelette) is a favorite hawker food in Penang and there are plenty of choices to enjoy this delicacy around town. The more common ones would be the gooey stick base and the other is the crispy base. The ingredients for both versions are basically quite similar, with the difference in the texture and the frying technique.
Fried oyster has the combination of rice flour batter, chives, egg and oysters, fried in a flat griddle over high heat. The key to making a good fried oyster omelette is with the starch solution. It must have just about enough to hold the other ingredients together, while too much of it will create gumminess which I personally find to be a turn-off. Some stalls have their Oh Chien garnished with coriander leaves. In this post I'll be covering three particular stalls.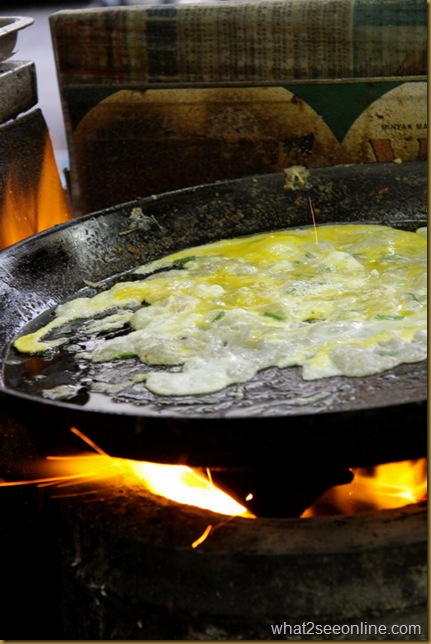 Yummy "oh chien" in the midst of preparation…