The Maker at Beach Street, George Town, Penang
Occupying the right-hand side of the one-way Beach Street in Penang, The Maker is a sweet addition to the street collection of cafes. The outlet is popular for its mouth-watering desserts, pastries and cakes which are offered in a relaxing air-conditioned dining space.
Cafe with a rustic interior
Light desserts of sponge cake with seasonal fruit are put together in refreshing ways: Mango Shortcake, and Strawberry Shortcake. One gets to enjoy each bright and vibrant bite of the mango fruit in the Mango Shortcake which has layers of mango jam, Japanese sponge cake and light creme chantilly.
If one is looking for a choice with a great depth of flavors, the option will be the Milk Chocolate Earl Grey cake. The Valrhona chocolate flourless cake with coconut mousse milk chocolate, earl grey mousse, coconut dacquoise, and coconut whip ganache played so nicely with the caramelized orange segment.
Mango Temptation, Milk Chocolate Earl Grey, & Strawberry Shortcake
Mango Shortcake
Caffe is a gloriously rich chocolate cake. Made with chocolate ganache, coffee whip ganache, caraibe whip ganache, and toasted walnuts, it is one that will sure to delight the taste buds.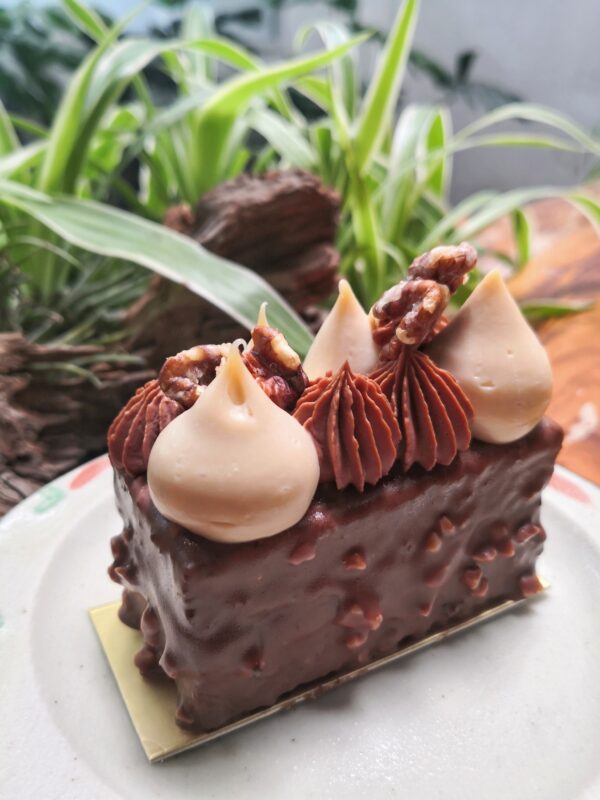 Caffe
Croissant, freshly made on the spot with a flaky exterior offers sweet varieties: Chocolate Almond, Strawberry Custard, Cream Cheese Crumble, and Charcoal Sesame. The latter comes with a black sesame custard filling that has a delicate nutty flavor.
Charcoal Sesame Croissant
If you fancy having something different, why not try out the Seaweed Katsuobushi with smoked shavings of bonito flakes. The smokiness of the flakes, plus the mildly salty and fishy flavor is a great savory addition to the croissant.
Seaweed Katsuobushi
To go with the pastries and cakes, there are options of freshly brewed hot or cold coffee along with a variety of tea. For tea, there are Lemongrass Ginger, French Earl Grey, Pomegranate, Melbourne Breakfast, Jasmine and more.
Jasmine Tea
Americano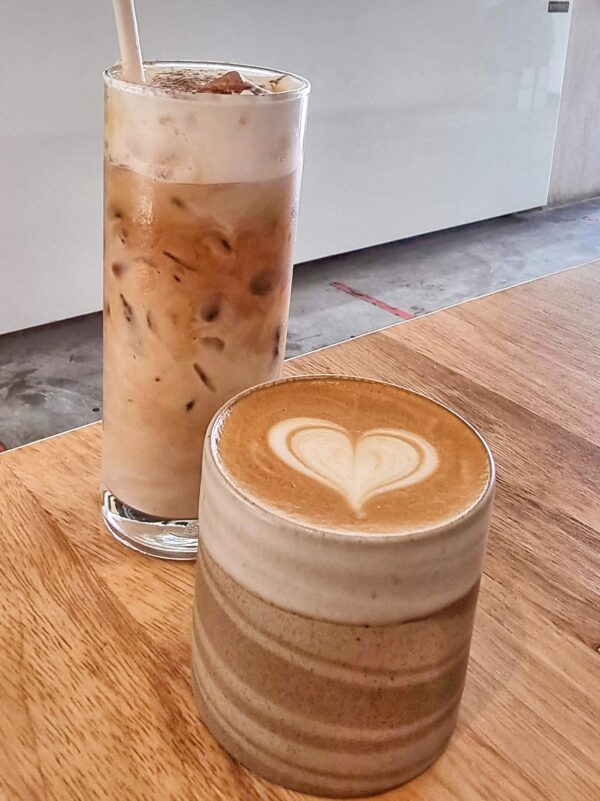 Cappuccino Ice & Latte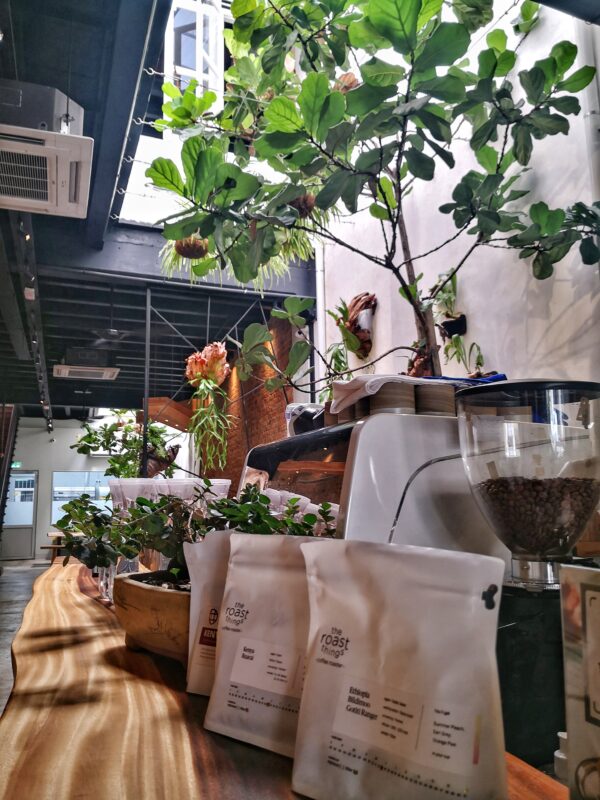 If you haven't tasted the mentioned desserts, you have to make a visit to The Maker. The patisserie is a stone's throw away from Urban Daybreak, Le Petit Four, and The Book Sandwich Cafe. Marked by a simple signage, its business hours start from 11am in the morning and shut at 7pm (except for Mondays).
The Maker
243 Lebuh Pantai
10300 George Town
Penang

Mobile: 016 – 2143243