Goreng Pisang and Fried Fritters at Weld Quay, Penang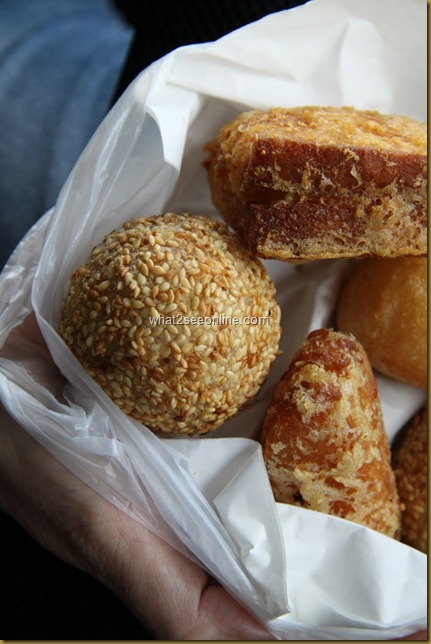 Sweet deep fried snack!
Deep fried fritters are one of the cheapest yet absolutely delicious tea time snacks. There is a hawker stall along Weld Quay selling a variety of these deep-fried fritters which is one of Malaysia best tea time snacks.
There's even the deep fried Jin Tui (glutinous rice ball) with a chewy texture surrounded by sesame seed and filled with crushed peanut and sugar in the center. This snack has always been my absolute favorite! The coating of sesame seeds gives extra flavor and nice crunch to it. This Jin Tui was particularly good!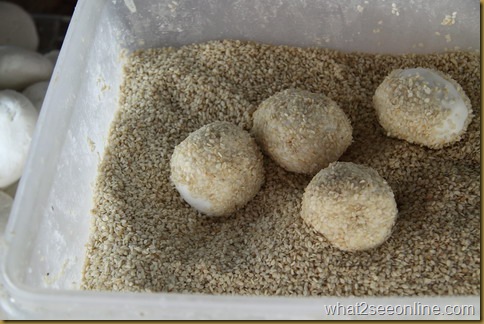 A basketful of deep fried "lek tau" balls which is essentially filled with sweet green pea paste!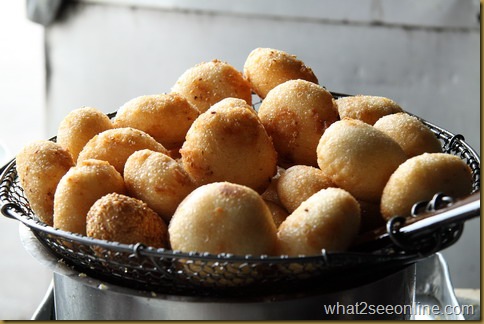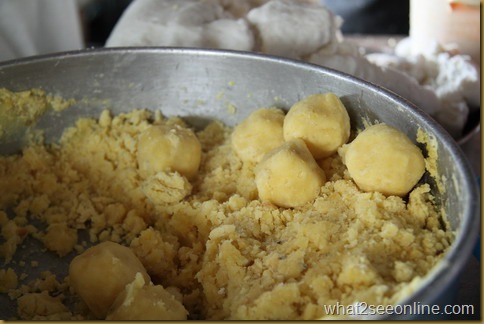 Next up was the "everyone's favorite" snack… The Goreng Pisang! The deep fried bananas are prepared with a crispy light batter and generally appeals to most customers. It is tough to resist this banana fritters bursting with sweetness.
Besides that, the stall also sells the deep fried tapioca! Not many stalls have this deep fried tapioca nowadays. The mashed tapioca is formed into rolls before deep fried. It has a warm creamy texture and a distinctive flavor.
Click here for the Cucur Kacang and other fritters…