Behind-the-scenes with Chef Martin Yan in "Taste of Malaysia" (Penang Episode)
BY CK Lam
Iconic American Chinese Chef Martin Yan of 'Yan Can Cook' TV series fame, was in Penang for the filming of the new TV programme 'Taste of Malaysia'.
The Penang episodes features the chef visiting many hawkers, food vendors and restaurants, and tasting dishes that make up the Malaysian food scene – Chinese, Malay, Indian and Nyonya.
Besides scouting locations with the production team, I was also on board, doing some street food hopping scenes around the city with the chef. It was truly an opportunity to learn from the humble chef himself. The filming outing is challenging and fun, and is an experience truly cherished and remembered.
I can't give away much of what's going to be on the show but here are some of the behind-the-scenes photos…
Media and bloggers had the opportunity to catch up with chef Martin at the 'Rooted In Nature' event held at Golden Sands Resort by Shangri-La. The resort is leading the way in sustainable seafood and the chef is joining in the resort's culinary journey.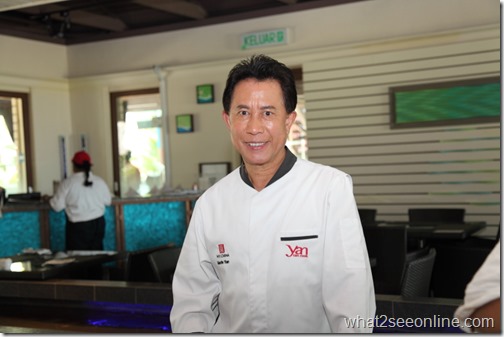 The filming had Chef Martin visiting Golden Sands Resort seafood supplier cum 'Rooted In Nature' partner, GST Group Fish Farm, with Suleiman Tunku Abdul Rahman, director of communications, and executive Chef Adrian Lim.
A cooking demonstration was held at Sigi's Bar and Grill in Golden Sands Resort, with Chef Martin and Chef Adrian Lim preparing Penang's famous Nyonya dish – Curry Kapitan Fish. Do check out the chemistry between the two of them on the show.
Chef Martin dropped into Tropical Spice Garden, prepared Malay cuisine with the chef at the cooking school, and met up with well known Penang food owners. Back down in the city, he experienced  several varieties of  Indian curries, and other local favourites including Penang assam laksa, tau sar pheah, Nyonya kuih and dumplings.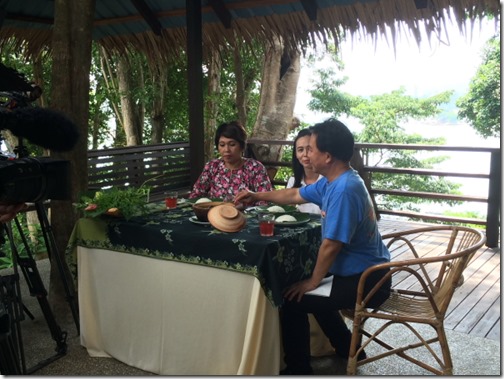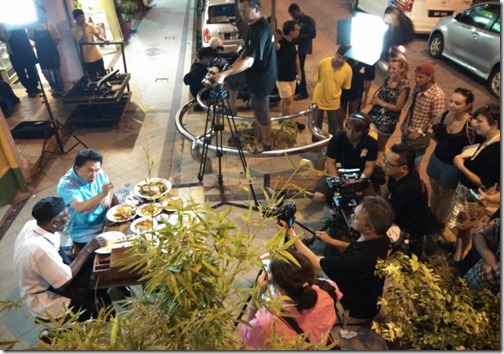 At the morning market, the chef explored variety of Penang street food from the apom, chee cheong fun, lobak and char koay teow stalls.
Chef Martin & myself filming at the market
 Chef Martin seen whipping up the street food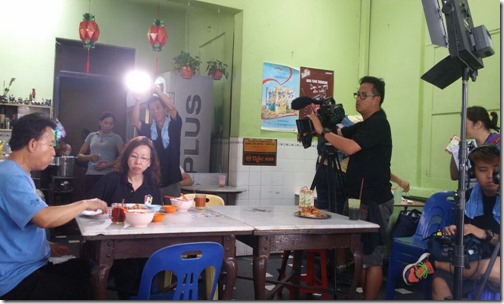 The crew setting up the logistics in the coffee shop on Penang Road
This is the video teaser on how to make Indian apom, Martin Yan style…
The 26-episode programme available in English & Mandarin will be aired in September on NTV7, Asia Food Channel and 8TV. So stay tuned!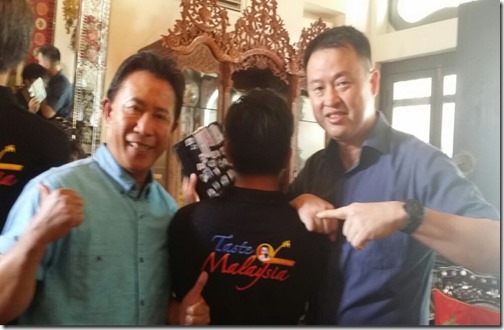 Chef Martin Yan with H.T. Ch'ng, director of Ghee Hiang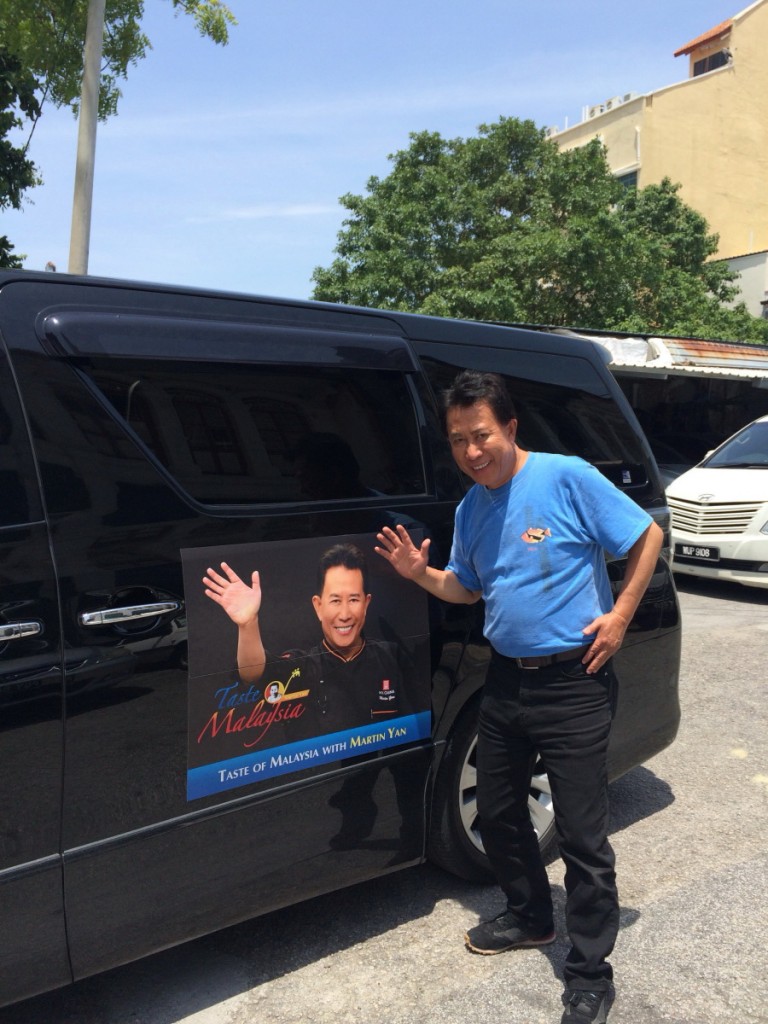 Photos are courtesy of Taste of Malaysia production team and H.T. Ch'ng