BY CK Lam
We could not resist the offer from our friends to track down the crab clay pot rice at Kedai Makanan Jia Hian. We travel over to Simpang Ampat Penang to enjoy the simple pleasure of this fabulous rice dish.
Kedai Makanan Jia Hian is another neighbourhood cze char place. Previously located in the corner house on Taman Merak Jaya, it has since shifted to a shop house in nearby Taman Idaman.
The signature dish is obviously the crab clay pot rice. We could see that most tables have at least a pot or two of this dish.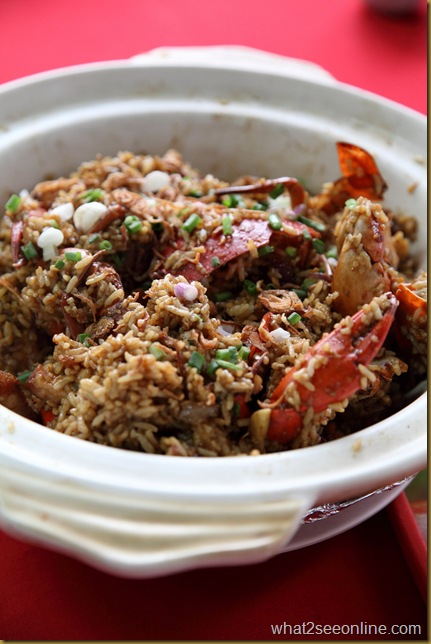 Jia Hian signature crab clay pot rice