BY CK Lam
The Jawi House Cafe Gallery, offers an eclectic Jawi Peranakan (Straits Muslim) interior with a comfortable atmosphere to entertain friends and family.
Located on Armenian Street in the heritage zone of George Town, Penang, the cafe is owned by Datuk Dr Wazir Jahan Karim, an anthropologist and culture conservationist.
Although Wazir is a good cook herself, having learned from her mother, she often leaves food preparation at the restaurant to her son and head chef Nurilkarim Razha.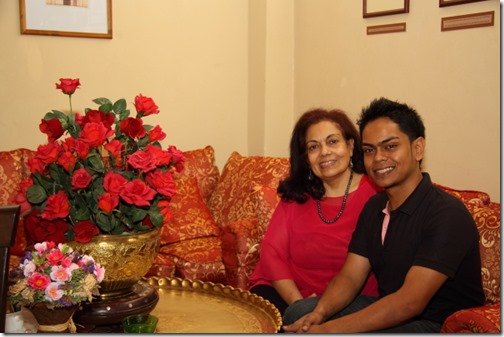 Tags: Arab Peranakan, Arabian Sherbet, Armenian Street, Art Gallery, Art Of Cooking, Authentic Flavours, Basil Seeds, Benggali Bread, Blue Hue, Briyani Masala, Butterfly Pea, Butterfly Pea Flower, Chicken Curry, Chinese Interior, Ck Lam, Coconut Milk, Daging Masak Hitam, Datuk Dr Wazir Jahan Karim, Delicious Mixture, Feasts of Penang, Fingeroot, Hard Boiled Eggs, Hearty Appetite, Herbal Lemuni Rice, Herbs And Spices, Indian Muslim, Javanese Cuisine, Jawi Balmieh, Jawi House Cafe Gallery, Jawi Laksa, Jawi Peranakan Cuisine, Lemon Grass, Lemuni Leaves, Malva Nut, Nurilkarim Razha, Nutmeg Juice, Pea Flowers, Penang Heritage Delights, Penang Muslim Culinary Heritage, Penang Restaurant, Peranakan Dishes, Sago Gula Melaka, Sambal, Spicy Black Beef, Temu Kunci, Tiered Red Velvet Galletes, Wazir, What2seeonline.Com