Its been a while since I last visited the hawker center in Kompleks Makanan Padang Kota Lama (or more commonly known as Esplanade). This complex on the seafront promenade has many stalls offering Indian food, fresh seafood and Western food.
There are a few stalls offering pasembur and the most popular would be Hussain Pasembur.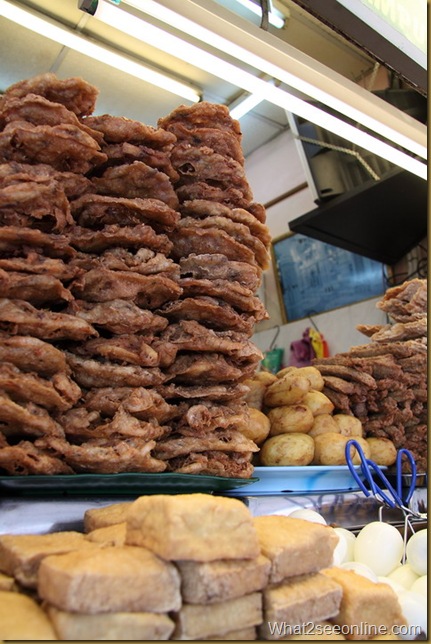 A basic place of pasembur comes with thick cuts of cucumber strips, radish (mangkuang), blanched bean sprouts, crispy crackers, prawn fritters, bean curd and hard-boiled egg. The worker spoons several spoonfuls of warm orangey spicy and sweet peanut sauce over the salad, coating every part of it.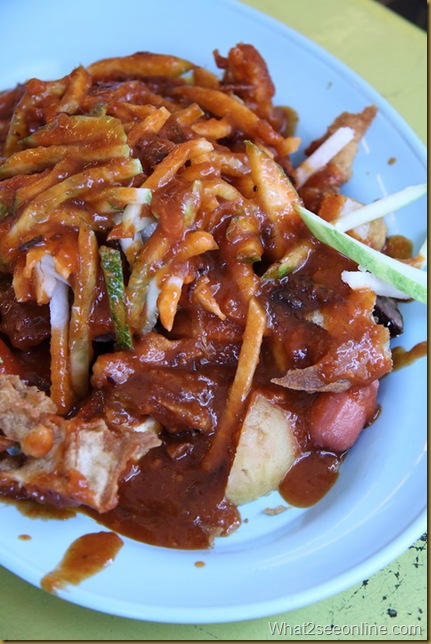 Tags: Basic Ingredients, Bean Curd, Bean Sprouts, Coconut Juice, Coconut Shake, Creamy Coconut, Crispy Bits, Cucumber, Esplanade, Fresh Seafood, Gastronomic Tour, Hard Boiled Egg, Hawker Center, Hussain Pasembur, Indian Food, Indian Salad, Kota, Makanan, Padang, Padang Kota Lama, Pasembur, Penang Food, Prawn Fritters, Radish, Seafront Promenade, Sweet Peanut Sauce, Teh Tarik, Thick Cuts, Video Blog, Vlogs, Western Cuisine