BY CK LAM
The Asia Food Festival 2014 (AFF) is set to kick off with a host of activities for five days from Oct 22 at the Subterranean Penang International Convention & Exhibition Centre (SPICE).
The festival will feature a Fine Arts of Tea and Coffee Appreciation seminar, Asian Barista and Latte Art competition, Malaysian Association of Hotels Waiters' Race and Bed Making competition as well as Wine and Spirits seminars.
The inaugural festival is themed Celebrating Our Culinary Cultural Diversity.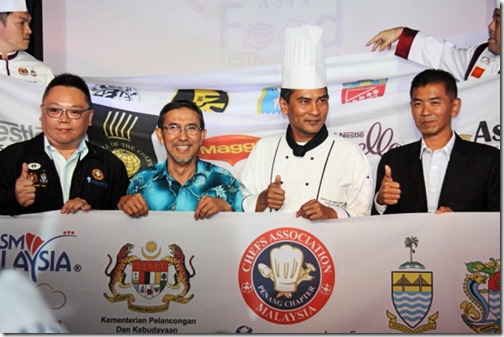 Unveiling logos of sponsors and partners for the food festival